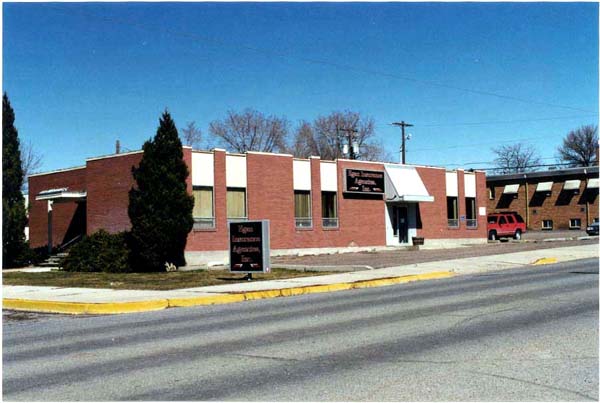 BEFORE PHOTOGRAPH

Maguire & Kress Attorneys at Law
Pocatello Idaho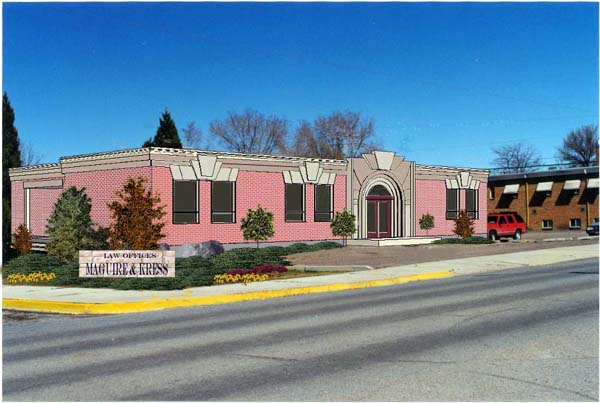 PROPOSED DESIGN
COMPUTER GENERATED 3D MODEL

One of the challenges of this building was to cover the outdated enamel panels above the windows and provide a "Cap" to visually terminate the building. The existing brick was in good condition and needed to be saved but no matching brick was available for new construction. The solution was to create a stucco parrapet cap, with a large stylized key stone reaching from the top of the window to the parrapet.